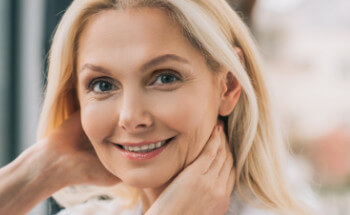 29th January 2020
Why would someone have dental implants?
A dental implant is a tiny, but extremely strong, titanium alloy screw which is used to surgically replace damaged or missing natural teeth. The dental implant itself is created to look, feel and work just like a natural tooth, so anyone who sees your new smile won't even be able to tell its fake. It's important to replace any missing teeth – here are some reasons why.
Improve your appearance
This may sound silly to people who have all their natural teeth, but when you experience the loss of a tooth it can make you feel self-conscious, helpless and can put a lot of emotional stress on you. It doesn't only make you feel conscious about your appearance, but your confidence can be affected, too. A tooth implant can bring a new lease of life to your smile and make you feel back to normal. As there is no visible difference between the dental implant and your original tooth, you won't look any different but you'll be glad to have your perfect smile back.
Improve the structure of your teeth
This is a very good reason to have dental implants. Once a tooth is lost, your teeth alignment and dental structure is disturbed. The created gap allows the remaining teeth either side of it to tilt and shift towards the space. This can happen naturally or it can be caused by regularly chewing on food. As your teeth start to shift, your chewing ability may be affected and become very uncomfortable. By visiting our implant clinic in Nottingham and receiving tooth implant treatment before the teeth have time to shift, it allows the teeth to stay in their original position and the jaw's chewing ability stays normal.
Improve your oral health
Some people really don't like the appearance of their teeth. They may have neglected their oral hygiene and left them to rot, creating cavities in the teeth, dark stains, crookedness and tooth loss. They may see dental implants as their only option to having natural, clean and straight-looking teeth. The idea is to have all of their teeth removed to make way for a full set of tooth implants. This is a good idea for people in this situation as dental implants are strong and durable – so it can be a new start for their oral health.
If you or someone close to you is considering dental implants in Nottingham, then contact the team at Beeston Dental today. We'll be happy to speak to you about your individual needs at your initial consultation.