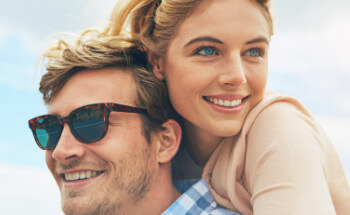 3rd December 2019
Your NHS Dentist Treatment With Beeston Dental
When it comes to making decisions about your smile, we know how important it is for our patients to be fully informed about our treatments, services and procedures. Alongside our private treatments (such as whitening and implants), we also offer NHS treatments – so you can be confident you'll get the right service for you. If you're looking for an NHS dentist here in Nottingham, it pays to book in with us, where you'll get the care and expertise you deserve. But first, read on for a guide to the NHS treatments on offer at our Nottingham practice.
Everyday dentistry
NHS dentists are known for providing some of those everyday dental treatments. Maybe it's a scale and polish you're looking for, to keep on top of your oral hygiene? Or perhaps you're looking to sort that troublesome tooth out with a filling? And did you know that you can even get braces on the NHS? Whatever your goal, our treatments will help keep your mouth, teeth and gums pain-free and healthy.
Here's a full list of what we can offer:
– Crowns and bridges
– Wisdom tooth extraction
– Dental abscesses
– Dentures
– Root canals
– Scale and polish
– Fillings
– Orthodontics
Paying for your care
When it comes to NHS dentists, some people qualify for free care on particular treatments, so it's worth looking on the NHS website ahead of booking. If you do have fees, it's good to know that the NHS sets clear pricing by using treatment bands. This helps break down the cost of your care and ensures you get a fair price for the work being done. Of course, we can offer some of the same treatments privately, with the main benefits being shorter waiting times and a money-saving Careplan.
Visiting our practice
Whether you're looking for an NHS dentist or a private one, we can help. We're committed to providing the best possible care to our patients, whether their needs are general or cosmetic. And we strive to make a difference to our community.
Booking a treatment
We believe every part of your treatment journey should be hassle-free, from booking to treatment, and any consultations you might need along the way. To make an appointment with our of our dentists here in Nottingham, all you need to do is give us a call or fill out a form – find details of both on our contact page. We look forward to welcoming you soon.