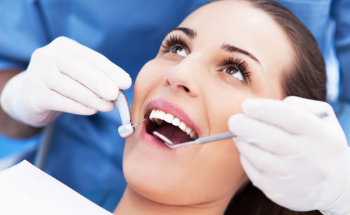 5th September 2019
What you need to know about dental implants
There is a lot of information circulating the internet in recent times and understanding true and factual information can be hard to come across. Dentistry has become so advanced and so widely available, that more and more people are finding out that common and even complex cases can be treated. With that being said, if you're missing a tooth or multiple teeth and feel that your quality of life is being impacted by this and you might be considering dental implants. Here at Beeston Dental, we're going to go through everything you need to know about dental implants.
What are dental implants?
To begin with, dental implants are a treatment used to replace missing teeth. The use a titanium screw that is fitted into your jawbone, and a crown which is the part that looks like your natural tooth. The root is made of titanium because your jawbone will heal around it and eventually fuse to it which strengthens your jaw and supply a strong foundation for your tooth replacement. The crown is tooth-coloured, tooth-shaped, and fitted onto the root securely to fill the gaps in your smile.
How are dental implants placed?
This process is different for everyone, as it depends on how long it takes your treated area to heal. Once you're found suitable to receive a dental implant, we'll take a look at your jaw bone strength and composition. If it's a little too weak at the moment in time, we can take alternative routes to help strengthen this bone before we move forward with tooth replacement treatment.  If this bone work isn't necessary, then there are typically just two steps in your implant placement; placing the root, a connective post, and placing the crown. The titanium root is placed by drilling into your jawbone under local anaesthetic (don't worry, this is all that's required for this stage) and the connective post is also placed. This can take up to 6 weeks to 6 months as it all depends on how quick you heal from the treatment.
What do dental implants look like?
We know a lot of people worry about their image of false teeth and it's always at the back of your mind. Dental implants are anything but glaringly obvious in your mouth. They're crafted in a specialist lab to perfectly match your existing teeth in shape, size, and colour, so you might be surprised at how easily they blend into your mouth. They will look like unambiguous, ordinary teeth.
Will getting dental implants hurt?
The actual procedure itself won't hurt, but the healing process afterwards may be a little uncomfortable. Because placing your dental implants is classed a minor surgery, we can do this under local anaesthetic.
If you'd like to find out more about dental implants in Nottingham, speak to the professionals at Beeston Dental today.