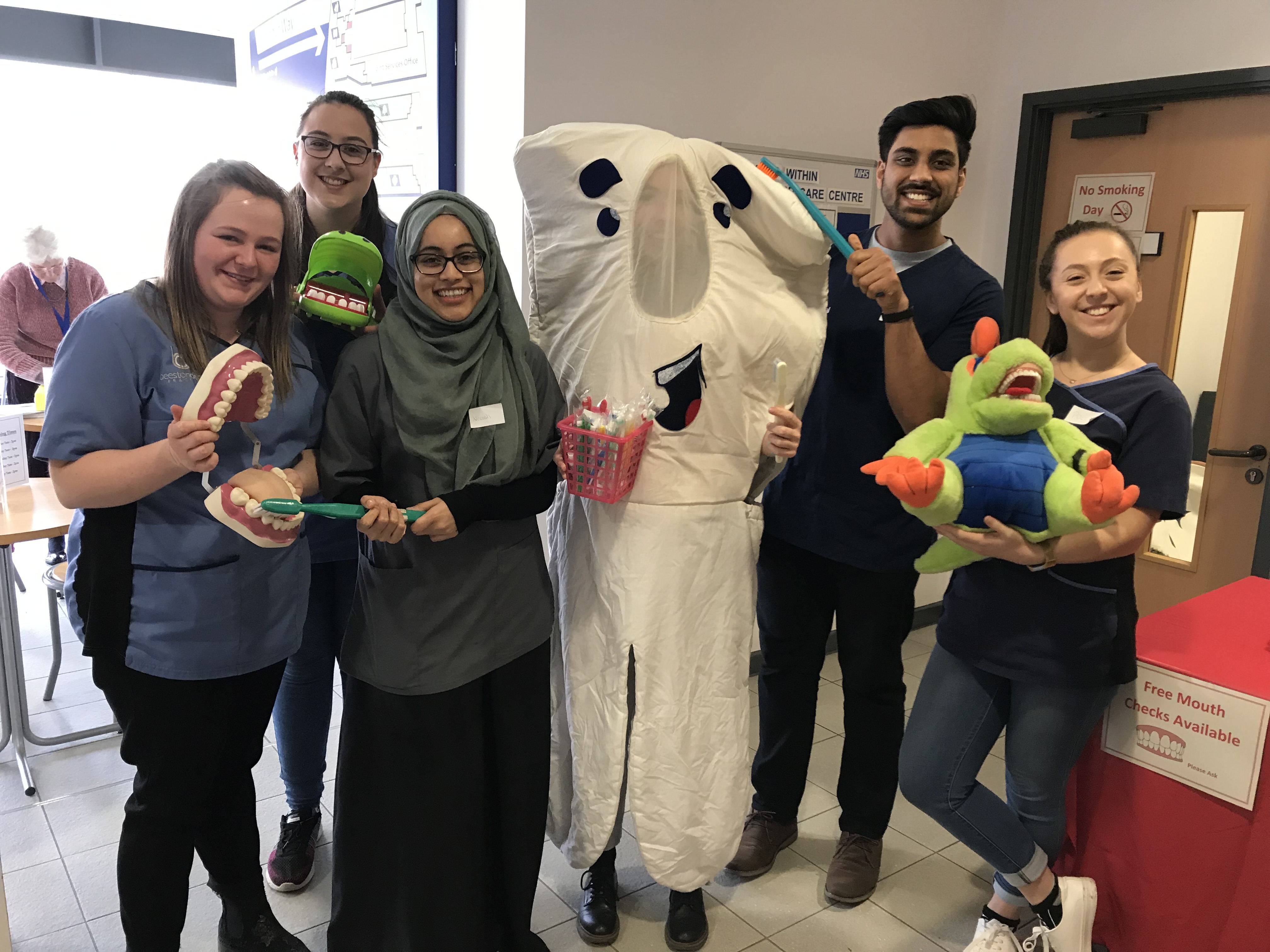 14th March 2019
National No-Smoking Day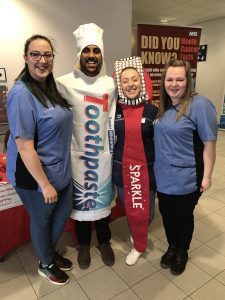 Yesterday was National No-Smoking Day and 2 of our dentists Jaimin and Polly and our Dental Nurses Emily and Rachael visited Stapleford Care Centre where we were welcomed by the lovely Nottingham Oral Health Team! We set up 2 brilliant stalls full of samples information and the chance to get your breathe checked for Carbon Monoxide levels! We had lots of lovely visitors who were very grateful for the advice on keeping a good oral health and the effect of smoking on dental and general health.
Did you know that the benefits of not smoking can be seen within 20 minutes as your blood pressure and heart rate return to normal??

Within 1 hour you will have warmer hands and feet due to improved circulation!

After just one day your lungs begin to work better as carbon monoxide (the toxic gas) and nicotine (the addictive chemical) levels begin to fall!
Smoking increases your risks of over 40 cancers including mouth cancer! Other effects on oral health include increased risk of gum disease, staining and poor healing after dental treatment.
Did you know, if you're thinking of stopping you are 4 times more likely to have a successful quit attempt with professional help. For more information please talk to your dentist or GP and they will be more than happy to point you in the right direction.