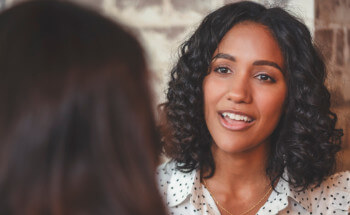 6th January 2020
Is there a physical solution for nervous patients?
Visiting our dentist in Nottingham can be nerve-racking for some people. This can lead to them neglecting their oral hygiene, avoiding check-ups or even ever visiting the dentist. If you really want to visit the dentist but the sound of drills and the sight of the tools make you too nervous to enter, our IV sedation might be the right solution for you.
How will this sedation help me?
Once you've plucked-up the courage to visit our dentist in beeston, Nottingham and have entered the practice doors you're already doing an amazing job. As soon as we have you sat in the dental chair, we can start the IV sedation. Once the IV sedation is in place you should start to feel at ease and the dentist can administer and balance your sedation at any point, so we ensure that your safety is one of our top priorities. Patients that have undergone sedation tell their dentist that they felt the appointment only took a short amount of time and that they can remember only the bare minimum.
What is the difference between an IV sedation and general anaesthetic?
A general anaesthetic is often not an option for dental treatments. Unlike general anaesthetics, our IV sedation doesn't render you completely unconscious, so you are still able to interact with your dentist. With the sedation you will feel sleepy but relaxed, the treatment will feel like a breeze and the time taken will have flown by. Using an IV sedation is a lot safer than general anaesthetics as you are still awake in the process, unlike general anaesthetics, which makes you completely unaware of what's going on, which in some cases could scare you even more.
Even if I undergo IV sedation, are there any other tips I can use?  
Even if you are going ahead with the sedation, the duration between going to the dentist and waiting to be sedated can be stressful for some people. Some tips you can follow to help your nerves include:
Arrive at the dentist with a familiar face. Going with a friend or family member can help to calm your nerves as you're not alone.
Put your mind off it. It may be hard, but try to take your mind off of it by listening to music or reading a magazine while you wait.
Tell the dentist what you fear. By telling your dentist, they can talk to you and put your nerves at ease with the facts and advice given.
If you are a nervous patient, this could be the perfect solution to your dental worries. To see if it could be an option for your dental treatment, contact us today and talk to our friendly dentists here at Beeston Dental, Nottingham.