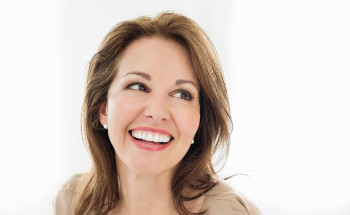 20th November 2019
Dental implants: your questions answered


From replacing the odd missing tooth to going all out with a full set, dental implants replace your natural teeth with ones that can last you a lifetime. In this post, we answer some of your frequently asked questions, to help inform you about this professional, safe and common treatment.
What are implants made of?

Tooth implants consist of 3 parts, which connect together to create the tooth. When done correctly, it's nearly impossible to tell that you have an implant and not a real tooth. The parts of the dental implant include a titanium screw, which acts like the tooth root, a connecting part, and the crown, which is the white part that resembles the tooth.
Do tooth implants hurt?


We do our utmost to help manage any pain that you might experience during your treatment. Dental implants require a small hole being made in your gum with a specialised drill, with the rod part of the implant then screwed into the hole. Once the rod part has fused to your jaw bone and your gum has started to grow over it, you'll be ready to have the crown fitted over the top. The procedure is relatively pain-free.
How long does the treatment take?


This really depends on the number of teeth you are replacing. Before having your treatment, we will book you in for a consultation with one of our skilled dentists.
Why should I get tooth implants?


For those with missing teeth, particularly several teeth in a row, dental implants are a great way to recover your smile and are a fixed alternative to traditional dentures. They are as durable as your natural teeth, and with the right care, you can expect them to last a lifetime.
How do I look after my new dental implants?
You'll need to keep a good dental routine, brushing and flossing as you would with your natural teeth and having regular dental check-ups.
If you're looking for a dental implant clinic to carry out your treatment, look no further. At Beeston Dental Nottingham, we pride ourselves on our expert level of care and our ability to give you a smile that will fill you with confidence. Now that we've answered your frequently asked questions, please feel free to get in touch here and arrange your dental implant treatment today.