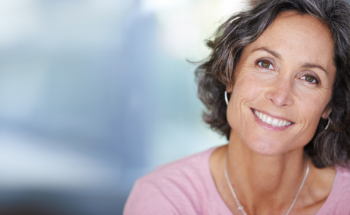 13th February 2019
Are dental implants permanent?
Still going strong after 40 years, some dental implants have been helping people eat in comfort, speak more clearly and smile with confidence for a very long time after being placed. This is a prosthetic option which genuinely mimics a natural tooth. It looks like one and it feels like one too. It also performs a biological function, in that just like your original tooth, it will help keep your jawbone healthy.
Jawbones require the roots of your teeth to move against them when you chew your food, in order to maintain bone quality. The titanium roots of dental implants perform this exact action in the same way. It's only when there's no tooth root present that the bone begins to deteriorate. Not only will this have a detrimental effect on the health of your mouth, but as the process of bone atrophy begins, your face may begin to develop a 'caved in' look that will prematurely age your appearance by some years.
How are implants fitted?
In order for dental implants to be successful, your dentist will need to make a small incision in your gum to insert it. An abutment is what anchors your implant to your jaw and ensures that it is secure before a temporary crown is fitted. The process of Osseo-integration then takes place. This means the implant fuses with the bone, to form a firmer connection still. Your permanent crown, which is the tooth-like structure that will be fixed to the top of the implant and looks very much like the tooth you lost, will be custom-made for you and fitted several months after the placing of the implant.
Unlike traditional dentures, you don't have to worry about implants falling out at inopportune moments. They will remain very firmly in place and you'll be able to clean them in the same way you brush your natural teeth. There are no lifestyle limitations associated with dental implants. You won't feel embarrassed about having a lack of teeth, or teeth which are obviously false. In fact, it's unlikely anybody will be able to tell that your dental implants are replacement teeth. With the correct care, they will be permanent.
Dental implant supported dentures
Dental implants are individual and will replace single teeth, but used with one at either end of a bridge of crowns; to fix it into the mouth, you can get a whole row of teeth replaced at once. Several bridges and 4-6 implants can give you a whole mouth full of dentures, which are permanent, secure and natural-looking.
If you've lost a tooth, or need to get a tooth extracted, you'll have an easier implant fitting process, the sooner you visit your dentist. A delay could allow your jawbone quality to deteriorate and cause additional bone grafting to be necessary. Please get in touch to book your dental implants. We look forward to restoring your smile and watching you enjoy a boost to the confidence you have in your appearance. Please get in touch.