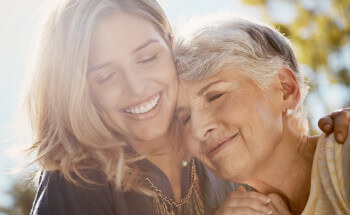 23rd December 2019
Are Dental Implants Good For Your Oral Health?
Are you on the fence about tooth implants? Or do you find the prospect of treatment a little daunting? If so, you've come to the right place. In this post, we'll go through some of the ways dental implants can help promote good oral health, as well as some of their many benefits. And, if you're feeling more confident and find tooth implants are right for you, then why not book in with Beeston Dental – your Nottingham dentist.
Looking after teeth
Dental implants are a great option for those wanting to replace several missing teeth in a row. Previously, patients might have chosen a tooth-supported bridge, but this process actually requires altering nearby teeth – leaving less intact. So, dental implants mean you can retain more of your natural teeth, and the treatment is known for being minimally invasive.
Easy cleaning
By having single teeth replaced rather than a denture, you'll be able to clean between the teeth – just like you would your natural ones. This can help you tackle plaque and ensure you're giving your mouth a thorough clean.
Preventing bone loss
When you lose a tooth, you also lose bone mass around the site, because the tooth root isn't strengthening the bone (for example, through chewing). Dental implants can stimulate new bone growth, which can help prevent bone loss in the future.
Other great benefits
There are so many other ways you can benefit from dental implants:
Greater sense of confidence – you'll be able to eat, talk and smile just as well as you would with natural teeth, because tooth implants are fixed in place.
A discreet solution – tooth implants are matched to your smile, including the colour of your natural teeth. Most people won't know they're there!
New teeth for a lifetime – as implants are so durable, with a good dental routine, you can expect them to last the rest of your life.
A new you – missing teeth can lead to bone loss, causing a sunken, ageing, sagging appearance. But dental implants can help preserve your facial structure, helping fill out those hollows.
Book in for a consultation today
Here in Nottingham, we're known for having a team of friendly, professional dentists, with each one determined to do a job well done. We've been carrying out dental implant procedures for years, and the treatment itself has been around for decades.
Whether you're looking to have tooth implants or are interested in our other dental services – from whitening to everyday dentistry – we can help. Simply get in touch with us today!