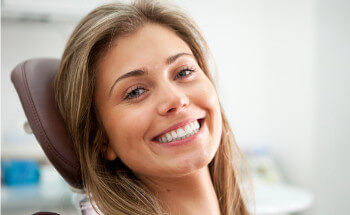 14th February 2020
3 benefits of sedation dentistry
The dentist is a very common phobia for many people. It leads people to put off visiting and neglecting their dental health, which could lead to much more serious problem down the line. Thankfully, we can now offer an effective and relaxing method of dentistry using sedation. This method allows even the most uncomfortable patients to receive a stress-free dental experience.
Did it happen already?
Once you've pushed yourself to walk through the practice doors of our dentist in Beeston and undergone sedation, it can feel like the treatment happened in a flash. Often patients find they have little memory of the treatment being carried out, and that it feels like it has only taken a short period of time, which definitely helped to calm their dental anxiety. Some also say that they could remember a little, however, they felt calm at that point and throughout the whole appointment.
Taken care of at all times
Throughout the whole sedation process, you won't be neglected – there will be a qualified clinician by your side to administer and balance your sedation. You will be monitored at all times to ensure your safety, but you should feel completely at ease. Our dentist is there to proceed with the procedure while being as caring and careful as possible. We know how nerve-racking dental treatments can be for some of our patients, so the last thing we want to do is make them feel even more uncomfortable. In fact, we'll do the exact opposite and make you feel welcomed and supported throughout your treatment.
Goodbye dental anxiety!
Once you've received your treatment at our dentist in Nottingham and you are no longer under sedation, you should feel proud of yourself that you've overcome your greatest fear. That extra helping hand has now allowed you to visit the dentist and get the treatment you needed. After a while of sedated appointments, you may feel that the nerves have gone and that you're ready for an ordinary appointment.  There is no reason to be nervous anymore as you can now see that we at Beeston Dental Practice are friendly, supportive and will help you every step of the way.
At our NHS dentist in Beeston, dental sedation is an entirely safe and effective method of receiving dental treatment, and we promise to help you overcome the nerves when treating your smile. Get out of your comfort zone one step at a time and visit our professional dental team here at Beeston Dental Practice. To book your sedated appointment, get in touch today.